Team
Angela Vallejo B.Sc.PT
Physiotherapist (bilingual)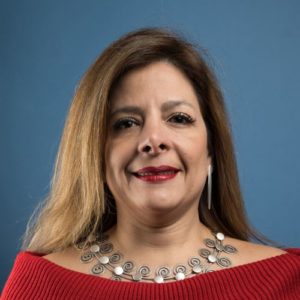 Angela is a Registered Physiotherapist who graduated with a Bachelor of Science in Physiotherapy in 1996 from Universidad del Valle, in the city of Cali, Columbia.  After working in Columbia, she and her family moved to Ottawa. Angela is an active member of the Canadian Physiotherapy Association, as well as a member of the Acupuncture Foundation of Canada Institute.
Angela has experience assessing and treating patients with varied injuries and conditions.  In the last 3 years she has had the opportunity to expand her practice to include work in Vestibular Rehabilitation treating patients with Vestibular Dysfunction, Balance, and Propioception problems.  Angela has a special interest in the art of Acupuncture which is often employed in her everyday practice.  She is also trained in CranioSacral therapy and Lymphatic Drainage therapy.
Angela enjoys the practice of Yoga in her leisure time, as well as spending time with family and friends.  She is fluent in English and Spanish.
Angela would be happy to see you at the clinic on Mondays and Wednesdays starting at 7:00am – with her last patient booked at 2:30pm.