Team
Chelsy Martin M.Sc.PT, B.Sc.HK
Physiotherapist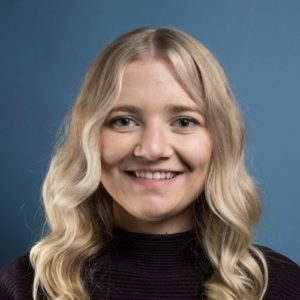 Orthopaedic Manual and Manipulative Physiotherapy Level 1
Chelsy graduated top of her class from the University of Ottawa where she obtained her honours Bachelor of Science in Human Kinetics. She completed her Masters of Science in Physical Therapy at McGill University.
While completing her Masters of Science in Physical Therapy, Chelsy further developed her in depth knowledge of anatomy, biomechanics, and physiology. She possesses clinical experience in a variety of settings including private orthopaedics, hospital emergency and inpatient orthopaedics departments, as well as neurological physiotherapy.
Chelsy completed her orthopedic manual and manipulative therapy level 1 and is looking forward to continuing her education in manual therapy. She emphasizes a treatment approach that is hands-on and empowers patients to actively participate in their recovery through individualized home exercise programs. Her ultimate goal is to help patients return to the activities they enjoy while preventing injury reoccurrence.
Chelsy was born and raised in the Eastern Townships of Quebec. In her spare time, she stays active through resistance training, as well as playing soccer, softball, and basketball.
Chelsy can be found at Eagleson Place Physiotherapy on Mondays and Wednesdays from 2:00PM-8:30PM.