Team
Ivana Meneguzzo
Massage Therapist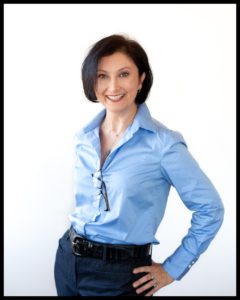 RMT
Ivana, a graduate of the Canadian Therapeutic College, has been working in the healthcare field for over 12 years and practicing, as a massage therapist for 9 years. Much of that time was spent practicing in hospital settings, long-term care homes and multi-disciplinary clinics in southern Ontario before moving to Ottawa in 2015. She practices evidence based clinical Massage Therapy.
Ivana's practice philosophy is not only to treat the client, but to also educate them towards a better quality of life. She is passionate about helping others through the healing benefits of massage therapy. She believes in finding the cause, treating the cause and rehabilitating the cause, while focusing on inner health, creating outer strength and achieving a longer life. She believes that health and wellness are an important part of life
Through her time in practice, she has developed a keen awareness of the needs of her clients, not only from a physical treatment point of view, but also from a whole-health perspective. Ivana takes a holistic approach to massage therapy, which means the whole body is considered in each treatment, providing a drug-free and non-invasive approach to healing based on the body's natural ability to heal itself. 
Together with you, the client, Ivana will search for the underlying cause of your condition and discuss ways to treat you through massage, exercise and homecare.
Ivana maintains a well-rounded practice treating a variety of clients with various acute and chronic conditions. She focuses on pain and stress management. Ivana has the privilege of treating clients who face challenges such as cancer diagnosis and treatment, arthritic conditions, muscular-skeletal injuries to name a few.
Ivana's areas of expertise include:
Therapeutic Massage for Pain and Stress Management
Neck and TMJ Dysfunctions (Tempomandibular Joint)
Shoulder and Upper Extremities Conditions
Pre/Post-Surgical Rehabilitation
Chronic pain
Integrated Manual Therapies:
Myofascial Release
Deep Tissue Massage
Trigger Point Therapy
Joint Mobilization
Lymphatic Drainage
Abdominal Massage Techniques (Visceral Manipulation)
Ivana welcomes new clients