Team
Stephanie Burans B.Sc.(H.K.), MPT
Physiotherapist, Pelvic Health Specialist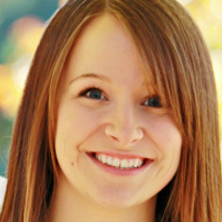 Stephanie is a registered physiotherapist who has been practicing since 2010.  She graduated with a Bachelor of Science degree in Human Kinetics from St. Francis Xavier University and a Masters in Physiotherapy from the University of Western Ontario.  She joined the Eagleson Place Physiotherapy team in 2012.  She has a hands-on approach to treatment and exercise prescription, treating clients of all ages and physical activity levels.
Stephanie has pursued post-graduate education through the Orthopaedic Division of the Canadian Physiotherapy Association, and currently holds Level III Upper Quadrant and Level II Lower Quadrant certificates.  She has also taken advanced post-graduate education in the treatment of lumbo-pelvic conditions.  Stephanie is committed to continuing education and takes regular post-graduate courses in various methods of assessment and treatment.
Stephanie is our Pelvic Health Specialist.  In her spare time, Stephanie is active in volleyball, beach volleyball, and running.
Stephanie can be found at Eagleson Place Physiotherapy on Tuesdays  .