Team
Renée LeBlanc
Physiotherapist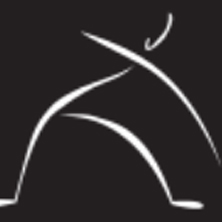 M.Sc.PT (bilingual)
Renée LeBlanc was born and raised in Eastern Canada where she obtained her Bachelor in Kinesiology. She then completed her Physiotherapy Masters Degree at the University of Ottawa in 2011. Renée started her career in the Eastern Townships in a private clinic, providing care for a variety of orthopedic patients. She also acquired experience working in a private college, overlooking sports coverage and coordinating athlete care in hockey, rugby and soccer.
The need to provide optimal patient care and ensure an evidence-based approach has been an early goal of Renée's practice. Her certifications and professional development courses are as follows:
Manual Therapy
Functional dry needling
Acupuncture
Myofascial mobilization techniques
Evaluation and treatment of vertigo (BPPV)
Lumbar spine evaluation through McKenzie approach
K-Taping
Renée has a personal interest in living a healthy and active lifestyle. She also enjoys the outdoors with activities such as golf, running and snowboarding.  She is available at Physical Dynamics on Mondays and Wednesdays.