Team
Sandy Brennan B.Sc.PT
Physiotherapist (bilingual) - Masking is at the discretion of the patient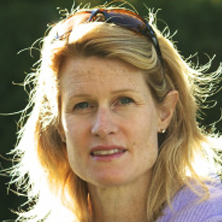 Sandy Brennan is a Registered Physiotherapist practicing since 1991. She graduated with a Bachelor of Science in Physiotherapy from the University of Western Ontario.
Sandy worked nine years at the Ottawa Civic Hospital in multiple acute care areas including oncology, neurology, cardio-respiratory and orthopaedics. She began her private practice in 1996, and came to Bridlewood Medical Centre Physiotherapy in 2006.
Sandy has been a member of the Canadian Physiotherapy Association since 1991. She completed post graduate courses in Orthopaedic Manipulative Therapy from the Canadian Physiotherapy Association, Myofascial release, McKenzie Institute Mechanical Diagnosis & Therapy parts A through D as well as several courses in the assessment and treatment  of  the upper and lower extremities, spine and pelvis. Sandy has Level 1 Certification from the Acupuncture Foundation of Canada Institute (CAFCI).
Sandy has also studied cranial-sacral therapy as well as attended a number of symposiums on current best practice for conditions such as foot injury, total knee and hip replacements.
Sandy is an avid runner and offers excellent care for runners and other athletes young and old. She has expanded on her love for running and taken " The Running Clinic", a course which focuses on the biomechanics of running and management of running injuries. She is an active member in the community and thoroughly enjoys working with kids involved in football, skating, soccer, skiing, hockey, dance and gymnastics at all levels of sport.
She can be found at the clinic Mondays and Wednesdays, seeing her first patient at 7:00 am and her last patient of the day at 3:00 pm, Tuesdays and Thursdays first patient at 8:00am  and her last patient of the day at 4:00pm and Fridays first patient at 7:00am and seeing her last patient at 2:00pm.